Activités, visites, tours et excursions
In order to spice up your trip and make your lyrical travel unforgettable, we offer you a selection of activities, visits or excursions and here are some examples. We are at your disposal to prepare a personalized program according to your desires. (Anglais à vérifier)
Guided tour of the Liceu, Barcelona

The guided tour will be in English (duration around 1 hour) and includes the entrance hall / vestibule, the concert hall, the Mirror Lounge (Saló dels Miralls) to end at Circulo del Liceu, the private club of members of the theater, founded in 1847, which hosts one of the most impressive collections of modernist works of Catalonia signed Ramón Casas, Modest Urgell, Santiago Rusiñol, Francesc Miralles and Alexander de Riquer, among others. Price per person: 16 €. (Anglais à vérifier)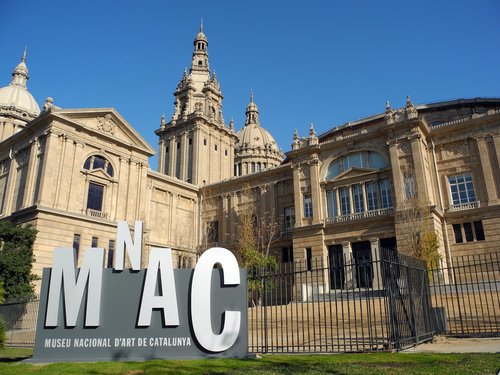 MNAC (Museo Nacional de Arte Contemporáneo), Barcelona
Located in the Palau Nacional, emblematic building of the International Exhibition created in 1929 in Barcelona, it is the headquarters of the Museu Nacional d'Art de Catalunya. The MNAC is located on the Montjuïc mountain, a privileged environment from which one can enjoy a magnificent and unique view of the city of Barcelona. The rich permanent collection of the museum is completed by a calendar of temporary exhibitions of high cultural level. Price per person: 12 €. (Anglais à vérifier)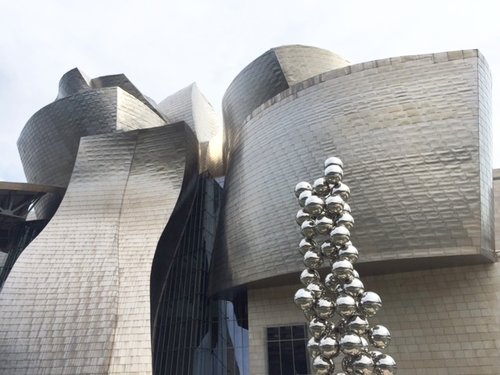 Guggenheim Museum, Bilbao
A symbol of the new Bilbao, the Guggenheim Museum Bilbao is one of the most ambitious cultural projects of the 20th century. The permanent collection of the museum contains fundamentally works by the most eminent artists of the last four decades. Entrance ticket valid for the chosen day. Price per person: 19€. (Anglais à vérifier)
Ticket 'Paseo del Arte', Madrid
The 'PASEO DEL ARTE' ticket allows you to visit the famous 'Triangle of Art' of Madrid, formed by the 3 most important museums of the city which are very close and located on the Paseo del Prado in the city center. The ticket (valid for 1 year) allows access to the permanent collection of the Thyssen Museum (not temporary exhibitions); access to the permanent collection as well as some temporary exhibitions of the Prado Museum; access to the permanent collection and some permanent exhibitions of the Reina Sofia Museum. Price per person: 35 €. (Anglais à vérifier)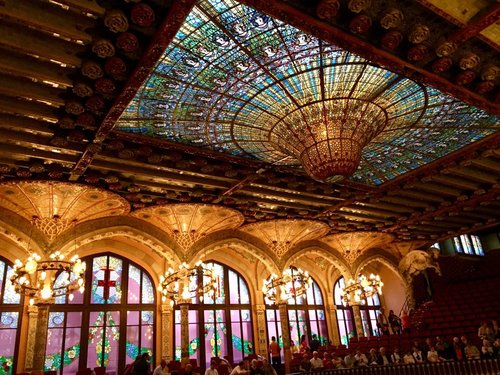 Palau de la Música, Barcelona
The Palau de la Música catalana is the only concert hall listed as World Heritage by the UNESCO. It is the work of Lluís Domènech i Montaner, one of the main representatives of Catalan modernism and it is located in San Pere district of Barcelona. Guided tours price per person: 22 €. Free for children under 10 years old.
La Sagrada Familia, Barcelona
The Sagrada Família, or Templo Expiatorio of the Sagrada Familia, is a basilica in Barcelona whose construction began in 1882. It is one of the most famous examples of Catalan modernism and probably the most emblematic and therefore essential monument of the city. Price per person: from 19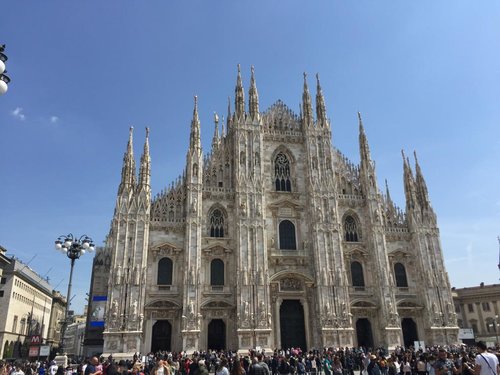 Cathédrale del Duomo, Milano
The cathedral Del Duomo is located at Piazza del Duomo in Milano. The museum's decorations, statues, tapestries, show the visitor the splendor which characterizes every moment of the construction of the Duomo.
Église Santa Maria delle Grazie, Milano
The Church of Santa Maria delle Grazie (Holy Mary of the Graces), located in the heart of Milan is a true emblem of the Catholic religion, whose notoriety is indissolubly linked to the fresco of Leonardo da Vinci, The Last Supper, preserved in the refectory of the church. It has been listed on the UNESCO World Heritage List since 1980 as an excellent example of Renaissance art. (anglais a verifier)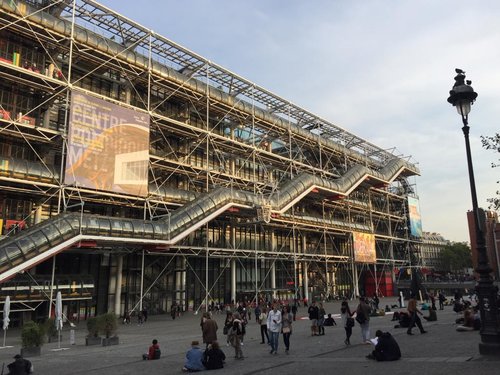 Le Centre Pompidou, Paris
The Pompidou Center is recognizable by its exterior escalators and its enormous colored pipes. A true architectural wonder of the twentieth century, it houses the National Museum of Modern Art. The works of essential artists are divided chronologically, on two spaces: the modern period from 1905 to 1960 (Matisse, Picasso, Dubuffet ...) and the contemporary period from 1960 to the present day (Andy Warhol, Niki de Saint Phalle, Anish Kapoor ... ). In addition to these permanent collections, the museum offers wonderful temporary exhibitions. (anglais à vérifier)
The Louvre Museum is one of the most famous in the world, bringing together works of Western art from the Middle Ages to 1848, ancient Eastern, Egyptian, Greek, Etruscan, Roman, graphic arts and art-making civilizations. Islam. It houses more than 35,000 works including various masterpieces such as The Mona Lisa or the Venus de Milo for example. In addition to these permanent collections, the museum offers magnificent temporary exhibitions. (anglais a verifier)